Subtitles are becoming more and more popular across social media platforms. So in this short tutorial, you'll learn how to convert any video's audio into a SubRip Subtitle file.
Obtaining an SRT file can be accomplish quickly and easily online thanks to the online video editor called Veed.
Just search for it using google or directly type www.veed.io in your browser's address bar. This is the online video maker tool we'll be using to create SRT files and download them.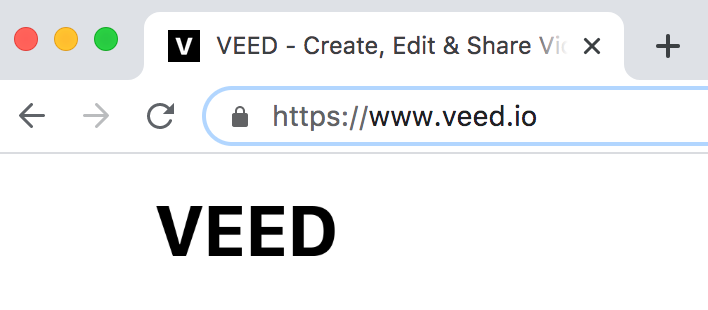 2. Upload your Video
On the homepage just click on the pink button that says Upload Video or New Project, then you can select the video you want an SRT file for among your device, camera and dropbox. Your video will take a few seconds to upload and then it will be displayed in the video editor. And this is where you can do some SRT magic.
3. Auto subtitle your video
In the left tool bar, click on the subtitles tab and then select Auto Subtitles. This will automatically transcribe the audio from your video into text and turn them into subtitles with the correct timecodes. With one simple click of a button you pretty much have a finished SRT file for your entire video. Do make sure you select the correct language when you use the Auto Subtitle tool.
4. Proofread your subtitles
Watch your video's subtitles have been added, do check that the spelling and grammar for your SRT file is be correct. You can also rearrange the text or edit the timecode for each subtitle section if you think the timing is a bit off.
5. Download your SRT file
Once you have created your subtitles using Veed's auto-transcribe tool, you can download your subtitles easily as a .txt or .srt file by clicking on the options tab while in the subtitle editor. Obviously you have to download them as a SRT file if you are planning on uploading them as subtitles to platforms such as Facebook or Youtube. Downloading them as a TXT file allows you to further edit them in a text editor on your desktop. And then you could later on change the file extension from .txt to .srt.
Now you know how to download SubRip Subtitle files from videos. You have the freedom to use them for your films or to create subtitles for your social media videos.
I hope this was helpful. If you have any questions, please reach out to us. Good luck!